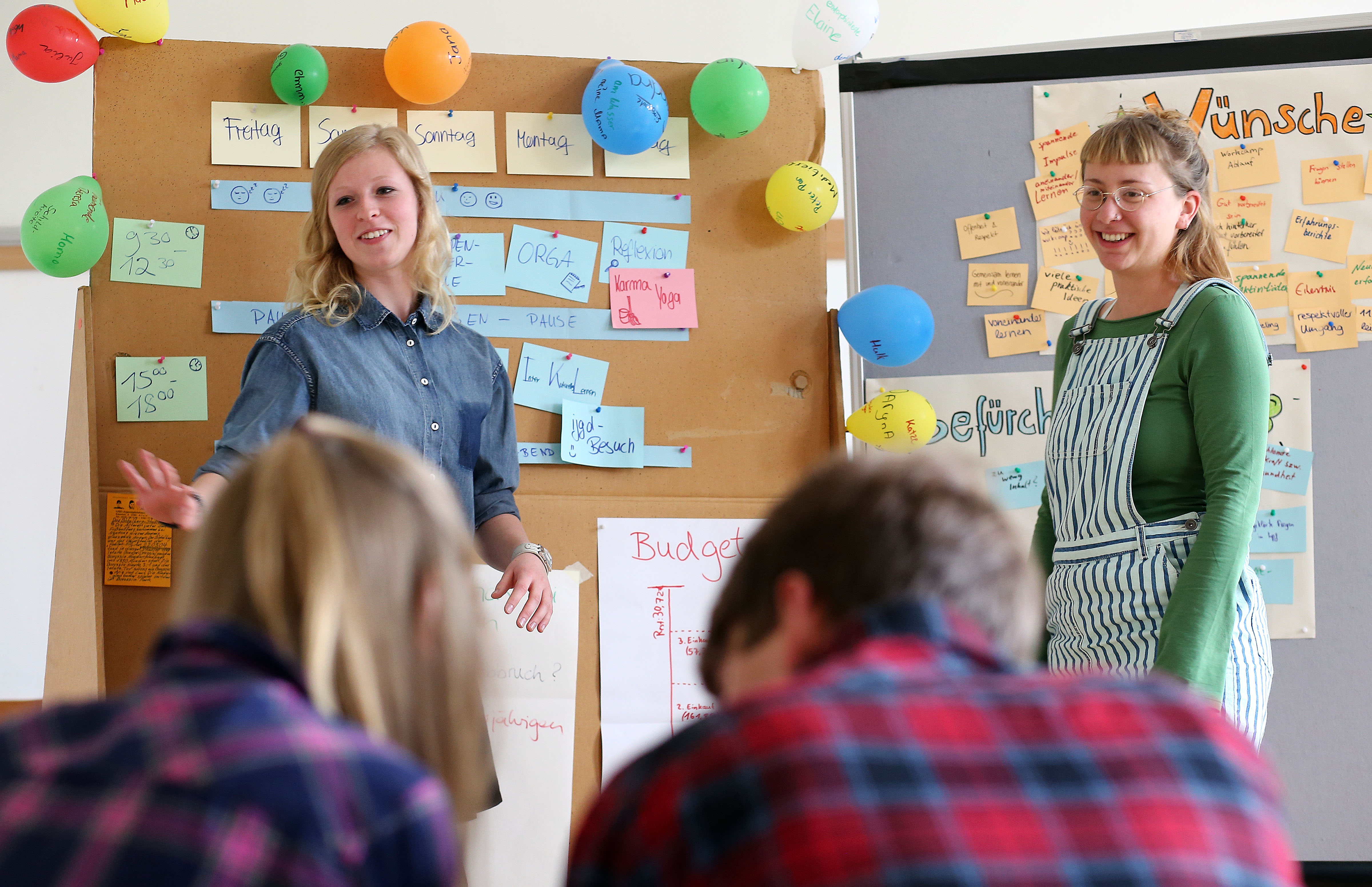 Do you want to get involved in international youth work? Then you are a perfect fit for ijgd and our workcamps!
At the international workcamps in Germany, people from around the world come together to spend two to four weeks making a difference. Join an international group of volunteers to work together and help out for a good cause. Each camp is accompanied by two group leaders.
To become a group leader you need to take part in our training seminar. The seminar consists of the following seminar contents:
legal/organisational aspects, during the workcamp you have the duty of supervision and management of organisational tasks.
leadership role, as you are the first contact person for participants as well as project partners and us, the ijgd.
self-organisation, to enable the entire workcamp group to actively participate with their wishes
internationality to promote intercultural learning and antirasiscm
Information about ijgd -get the Workcamp spirit!!!
ecological focus, permaculture at Gut alte Heide
and of course having fun together, making campfires, barbecuing and meeting new people.
If you lead a work camp in the same year, we will reimburse the participation fee for the training.
Accommodation, meals and seminar materials are taken care of.
Travel costs are reimbursed at 50% (there is a maximum limit depending on the total distance).
More details about the seminar, registration and costs you can find here.
If you have any questions, send us an email to workcamps.leiten@ijgd.de